Man O' War Waiheke Island Dreadnough Syrah 2016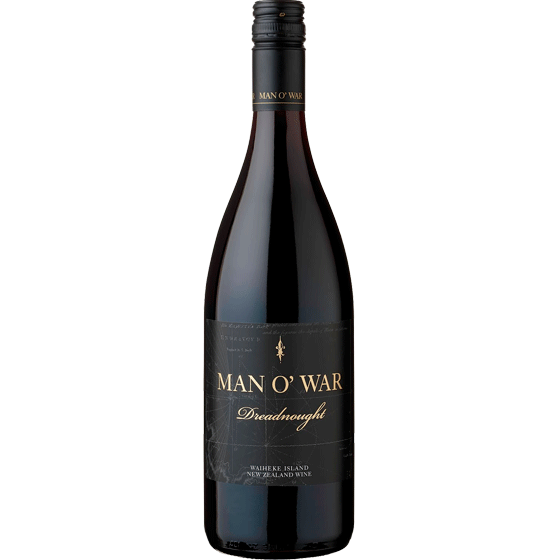 Man O' War Waiheke Island Dreadnough Syrah 2016
UP TO $65 ELSEWHERE!
High end Syrah from Waiheke Island. Man O' War succeeded in standing out from the other wineries on the island, not only thanks to their amazing site but also to the quality and consistency of their wines.
This syrah is not the type you just sit down and 'smash'. It is a treat, and a powerful one. Muscular, it still retains some elegance through its complexity, precision and balance.
95/100 Bob Campbell
"Rich, dense wine with impressive concentration and power together with enough finesse to avoid being labelled as "blockbuster". A strongly varietal wine with bold plum, dark berry, pepper, leather and chocolate flavours. I find it hard to pick a favourite between this and the slightly more feminine Bellerophone Syrah. Different wines that achieve a similar level of qualiy."
Tasting notes from winery:
"The 2013 Dreadnought is incredibly fragrant with aromas of sweet red fruit, spice and savoury gamey notes which are typical of the style. The palate is undoubtedly concentrated yet retains an element of elegance with supple fruit and vibrant acidity. The fruit and stem tannins are fine grained and ripe adding freshness and length to the wine, with the overall structure suggestive of classical Northern Rhone Syrah. Stylish, finely balanced this wine is beautiful now but will reward careful cellaring. We evisage graceful development as the fine boned structure becomes more apparent and great complexity ensues."